hours

Contact us

Vehicle tips
who we are
Randy's Auto Repair and Tire Offers Auto Repair Services You Can Count On!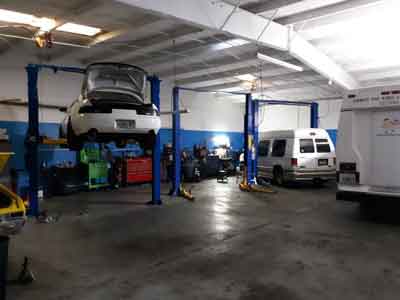 Since 2015, Randy's Auto Repair and Tire has provided motorists in the Largo, FL 33773 area with comprehensive auto repair services that include 4x4 Services, AC Repair, Alignment, Brakes, Car & Truck Care, Domestic Cars & Trucks, Electric and Hybrid Vehicle , Electrical Services, Electronic Services, Engine & Transmission, Engine Maintenance, Expired Warranty Care, Fleet Brakes, Fleet Drive Train, Fleet Electrical, Fleet Electronics, Fleet Engine Work, Fleet Front End Services, Fleet General Services, Fleet Suspension Work, Fleet Tires, Fleet Wheel Services, General Services, Heating and Cooling Services, Import Cars & Trucks, Miscellaneous Services, Quick Lube Services, Tires, Towing, Transmission Services and Undercar Services. Our goal is to offer the best services available at affordable prices to get you back on the road in no time.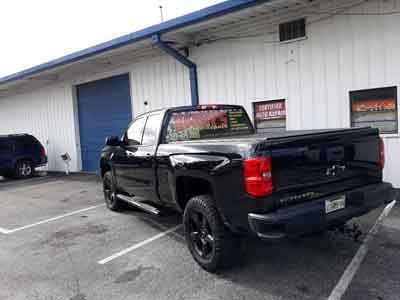 You'll be hard-pressed to find the same level of expertise that our auto mechanic specialists provide! We have years of experience working on both domestic and import vehicles of all makes and models and can work with you to find cost-effective repair and maintenance alternatives.

For a high-performing vehicle, trust Randy's Auto Repair and Tire with your car, truck, or van. To learn more about the services we offer, please contact us by phone at 727-575-7485 or send us an email. We also invite you to learn more about our dedication to you, our valued customer.
Randy's Auto Repair and Tire
12235 66th Street North
Largo, FL 33773
8:00AM - 5:00PM
8:00AM - 5:00PM
8:00AM - 5:00PM
8:00AM - 5:00PM
8:00AM - 5:00PM
Closed
Closed

Testimonials
I'm a new snowbird and wanted to ensure my 13 year old Toyota Tacoma would get me back to Michigan safely. I wanted the serpentine belt replaced and the brake fluid flushed. Turns out my truck needed rear brakes and 3 universal joints replaced. They kept my truck overnight and made all the necessary repairs for me. As a bonus, they fastened and quieted an annoying exhaust heat shield rattle. GREAT JOB, GREAT SHOP. THANK YOU

Mike

, 04/01/2021

We were on vacation and my starter failed. Was faced with the daunting task of finding someone honest and reliable to fix it. Randy did just that and he charged a fair price! Would definitely recommend using him.

Frank

, 03/26/2021

Alignment

, near Clearwater, Fl

Well, I have to admit that all these small private operators are not sub-par mechanics. Randy, did front end struts, replacing both sides. Car was fixed promptly and done extremely good. My son wanted proof the work was done correctly, so off to Ford he goes, comes back and said the wheel alignment, was dead on the money. Since that time, Randy called me on 12/22/2020, to make sure all was still good. Bottom line, don't take your car anywhere else for repairs. Randy is HONEST, understanding, FAIR PRICED, and does what he says he will do. Thank you again for your great work.

James Boyes

, 10/20/2020

Randy is fantastic!Car & Truck Care

, near Clearwater, FL

I broke down at a major intersection and remembered previously looking into this place and the great reviews. I called and he immediately rushed over to help me while I waited with the police. He saved me tow truck fees as well by not giving up until he found a way to get my car to the shop. Such a nice man and as a woman, I am forever grateful for the kind and honest work he does! One in a million mechanic, truly!

Brittany W

, 04/02/2020

Highly RecommendCar & Truck Care

, near Clearwater, FL

I meant to review them when they replaced my brake pads and rotors. I had gone to CarMax to ask for them to do the same repair and they said it didn't need to be done. Randy was quite honest about it needing to be done soon. Got it done right then and haven't had any issues. Today, I got a flat tire (after having two replaced elsewhere). Immediately called and Randy told me I could bring it in. They patched up the tire and rotated them so the new tires would be in the front which should prevent this from happening in the future. Also, got an oil change as well. I highly recommend them to anyone in the Pinellas area. Moving forward, I'm going to remember to use their services for everything.

Essence P

, 02/19/2020

Professional and Courteous Car & Truck Care

, near Clearwater, FL

I had a low tire light that wouldn't go out. Pulled in without an appointment. I was pulling out with aired up tires and no alert light in less than 15 minutes, with no charge. They were so nice and professional. I hope I don't have future car troubles but if i do I will go to Randy's.

Beth J

, 04/23/2020